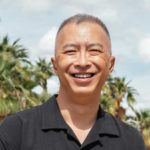 Howard Tay, MD, FACS
Arizona Urologist & Educator
Dr. Howard Tay is a board certified urologist in Arizona certified by the American Board of Urology. He is an active member in the American Urological Association. He has practiced urology in Arizona since 1996.
Dr. Tay is recognized as a leading Arizona urologists, including several Phoenix Magazine "Top Doc" awards for urology.
He is an active member in advancing urology in the state of Arizona and serves on several hospital committees as is past Department Chair of Surgery at Banner Thunderbird Hospital.
In addition to his practice, he is an educator training medical student and physician assistants in urology at Midwestern University, Northern Arizona University and the University of Arizona Medical School-Phoenix Campus.
Dr. Tay and his wife Christina met while still in college at UC Berkeley and have been together through Dr. Tay's medical school and residency. They have two children, Kimberly and Kevin. Kimberly is a graduate of UofA and is currently completing medical school and applying for residencies in urology. Kevin is also a UofA graduate is currently in medical school.
In his spare time, Dr. Tay enjoys tennis, racquet ball and golf as well as target shooting, restoring classic cars and home improvement projects. He and Christina love to travel now that they are "empty nesters."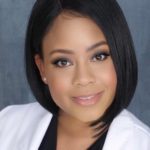 Natalie Kahle, FNP-C
Family Nurse Practitioner Specializing in Urology
Recipient of The Florence Nightingale Award and The Daisy Award for Extraordinary Nurses, Natalie Kahle seeks to give you the VIP treatment at Arizona State Urology – Ironwood Cancer & Research Center, by specializing in the holistic needs of patients with urological concerns. This multi-award winning, nationally certified family nurse practitioner has 13 years of nursing experience in primary care, emergency medicine, trauma intensive care, pulmonary medical-surgical, and geriatrics.
Natalie's first-class care approach started long before her career in nursing began. As a mom, former flight attendant of nine years, and adjunct nursing professor, she brings her lifelong commitment of compassionate care giving to Arizona State Urology – Ironwood Cancer & Research Center. As a family nurse practitioner, she does so much more than diagnose and treat conditions. Natalie uses a patient-centered approach to educate you on how to prevent illness, so you can live at the highest point of your own wellness continuum. During your first consultation, you can expect a visit that is mindful of your personal preferences and involves you in your own customized plan of care. This enables Natalie to fully empower each and every patient with an individualized education. With Natalie, you'll always be encouraged to make informed decisions about your healthcare.
Natalie is happily married with a beautiful daughter who is actively involved in ballet, tap, contemporary, jazz and track. She enjoys spending time with her family.
OUR ACCOLADES